Dynamic Development is a professional development company that specializes in training employees to become stronger communicators, managers and leaders. Founded by an industry veteran, Denise Rosenblum, the company works with clients to create an environment where employees feel valued as a result of training, feedback and coaching.
Invest In Your Talent With a Professional Development Company
About Denise Rosenblum
Denise Rosenblum is the President and Founder of Dynamic Development, a professional development company that specializes in training employees to become stronger communicators, managers and leaders. Denise believes that companies retain employees and build loyalty when they invest in their talent. Denise works with her clients to create an environment where employees feel valued as a result of training, feedback and coaching.
Denise is a seasoned trainer, executive coach, speaker and an expert in communication skills, managing and motivating people, customer service and leadership skills. She has excellent insight into people's strengths and opportunities for growth. Denise also works with companies to recruit and assess talent to ensure that hires are a strong cultural fit.
Denise has over 25 years of training, talent assessment, professional development and marketing experience having worked at top notch companies including McCann Erickson, Hill Holliday, Young and Rubicam and Arnold Worldwide.
Services
Training and Development
Denise is an excellent group facilitator and conducts small to mid-size workshops on many topics relating to management and leadership development. Through a combination of communication styles assessments, interactive discussions, case studies and role-plays, participants gain a strong understanding of their management and leadership strengths, communication styles and strategies to build productive teams and build client relationships.
BOOK NOW
Executive Coaching
Denise works individually with managers and leaders to help them identify their strengths, core values and professional goals. Denise partners with hiring managers to review clients performance assessments and identify opportunities for growth. One on one coaching relationships vary from two to six months depending on clients goals and needs. Denise also coaches teams to enhance their working relationships.
BOOK NOW
Talent assessment and hiring services
Denise works with clients to identify candidates for internal positions that fit the company culture. Denise screens resumes and conducts interviews prior to sharing candidates with senior management. Denise is also involved with onboarding employees and consulting during their early tenure to ensure continued success.
BOOK NOW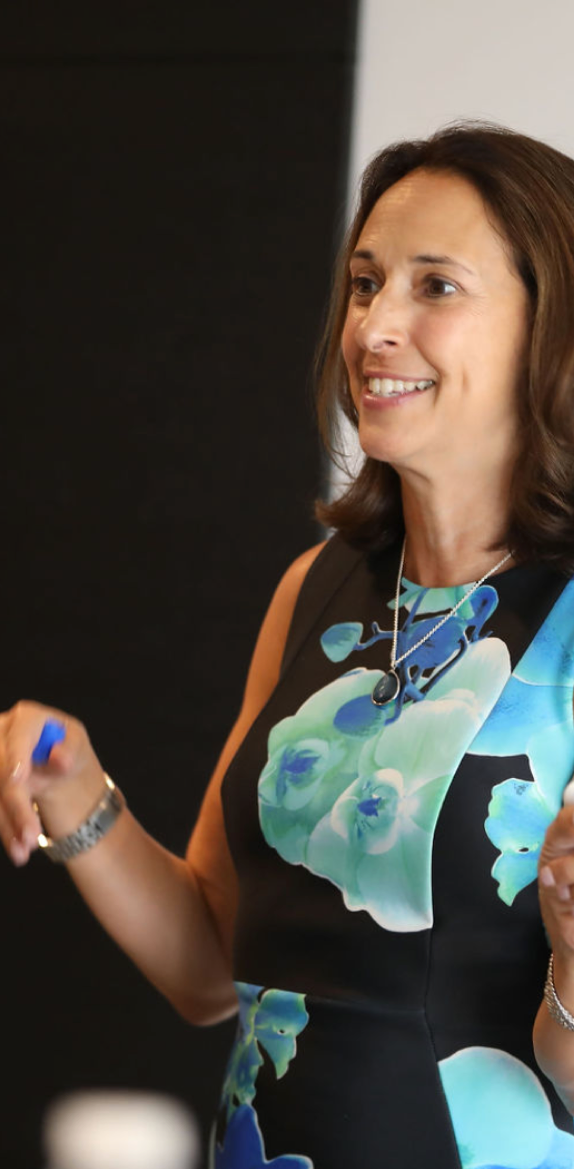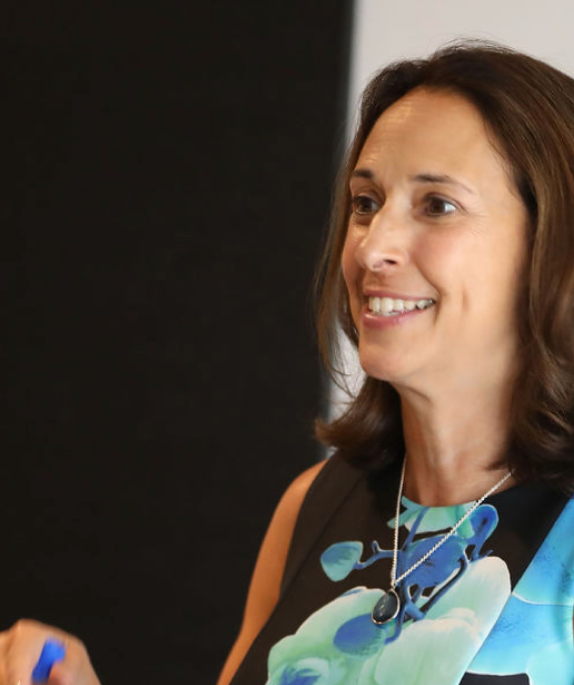 Popular Programs
Managing Up, Down and Sideways
This highly interactive workshop will provide managers with the tools to effectively manage up, down and across to achieve greater productivity and gain respect. Participants will develop an individual action plan to manage their relationships with their supervisors, achieve successful delegation and manage relationships with peers.
REQUEST INFO
Work Smarter Not Harder - Manage Your Time and Increase Productivity
This workshop provides managers with the tools to identify personal time wasters and learn how to manage interruptions and avoid distractions. By establishing measurable and specific goals, participants will prioritize, focus and gain more time in each day.
REQUEST INFO
Transitioning From Manager to Leader with Confidence
Through in-depth discussions, self-analysis, case studies and individual coaching, each participant discovers his or her own core values and identifies opportunities to grow into a confident leader. Participants define their personal vision, enhance their emotional intelligence and establish their leadership legacies.
REQUEST INFO
Client Service/Account Management Bootcamp
This workshop is designed to improve relationships amongst account managers, creative directors and marketing clients. The content will focus on the importance of listening, interpreting client requests, understanding the difference between managing and servicing clients. The course will also address how to impact the creative and strategic process.
REQUEST INFO
Denise is the consummate professional and it has been and continues to be a true pleasure to work with her.
Jeff Lurie
Executive Director
Temple Emanuel
Denise is engaging and involves my employees in the learning so the training really sticks. Her content is unique and her presentation style is a perfect combination of enthusiasm and realism about the challenges of being a manager.
Jennifer Ashkinos
Senior Director, Strategic Marketing
Aetna in-house Agency
Denise Rosenblum's class was the most effective/useful professional training course I think I have ever taken. So many take-aways and methods to actually apply to my day-to-day. Your teaching methods are great, thank you again!
Kelsey Domholt
Senior Project Manager
Small Army